Official Call for Participation in National Assata Shakur Liberation Day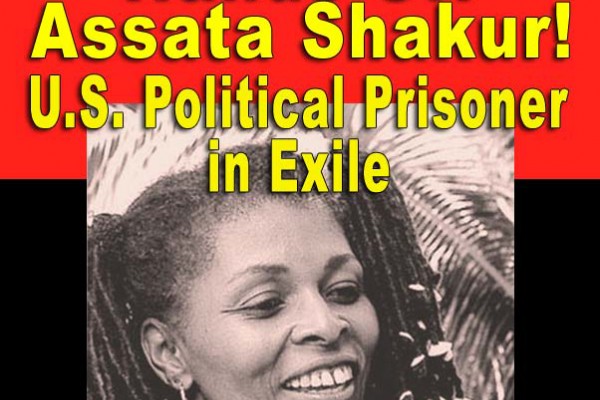 Official Call for Participation in National Assata Shakur Liberation Day From: The Jericho Movement
To: Friends, Supports & Comrades

Subject: National Assata Shakur Liberation Day



National Assata Shakur Liberation Day is an initiative started by The Jericho Movement in 2013 to establish November 2nd of every year as national holiday. This call was in response to the FBI's designation of Assata as a terrorist, first woman on the top ten most wanted list, increase of her bounty from one million to two million dollars showing the governments total disrespect and disregard for Cuba's sovereign international right to have granted her political asylum. We are asking friends, around the world: Communities and organizations to hold events celebrating Assata's liberation from prison on November 2, 1979. We hope to educate and organize around the issue of Political Prisoner's, mass incarceration, torture, solitary confinement and racial profiling.
On Nov 2 2016 The Jericho Movement in collaboration with Queen Sister Empress Chi, founder of the Million Women March movement will include a day of fasting designed so the everyone, young and old, sick and well, can participate by fasting all or a portion of the day, wearing an armband, or attending a local program in support of all Political Prisoners.  
National Jericho Movement: www.thejerichomovement.com. Campaigning for the freedom and amnesty of Black Panther/Black Liberation Army/Civil Rights Activist/Anti-Imperialists/American Indian/Chicano freedom fighters/political prisoners.
* Million Woman March: Founder: Empress Chi. History of 1997 March http://www.cnn.com/US/9710/25/million.woman.march2/ Now in preparation for the 20 anniversary March in 2017
Social Media Links & Handles Facebook Event Page: https://www.facebook.com/events/638766242960910/ Official Facebook Page: https://www.facebook.com/Assata-Shakur-Liberation-Day-1176666129022743/ Hashtags: #Assataliberationday,