PFLP leader Ahmad Sa'adat attacked by Israeli guards in Nafha prison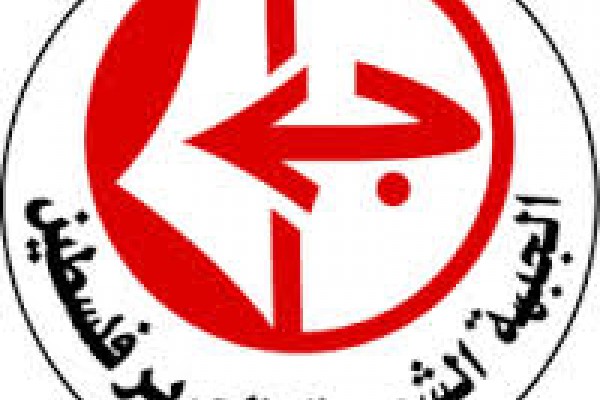 by samidoun

 
Palestinian national political leader and political prisoner, Ahmad Sa'adat, was attacked and injured by Israeli prison guards at Nafha prison early morning Tuesday, 28 July. Sa'adat, the imprisoned General Secretary of the Palestinian left-wing political party, the Popular Front for the Liberation of Palestine, was among 30 Palestinian political prisoners injured by the violent attack of the guards, who invaded multiple prison cells, forcing Palestinian prisoners out and confiscating and ransacking their belongings.
Palestinian prisoners in Nafha prison resisted, burning items in the prison cells, and Palestinians in multiple prisons declared that they would not be silent in the face of ongoing and violent attacks on Palestinian leaders and fellow prisoners.
The attacks on prisoners in Nafha began on 27 July; family visits for Palestinian prisoners from Gaza were cancelled following the attacks. The PFLP, Sa'adat's party, issued a statement calling for action after the attack on Sa'adat and other prisoners; a protest will be held tomorrow, 29 July, in Gaza City at 10:00 am.
Take action to demand an end to the attacks on Palestinian prisoners in Nafha and everywhere:
1. Protest at your closest Israeli consulate or embassy and demand an end to the attacks on Palestinian prisoners and freedom for the over 5,500 Palestinian political prisoners held in Israeli jails.
2. Boycott, Divest and Sanction! Build the campaign to boycott, divest and sanction Israel and its institutions and corporations - through academic and cultural, economic, sports and other forms of boycott.
http://pflp.ps/english/2015/07/27/pflp-occupier-is-responsible-for-the-life-of-saadat-and-all-palestinian-prisoners-in-nafha/
PFLP: Occupier is responsible for the life of Sa'adat and all Palestinian prisoners in Nafha
The Popular Front for the Liberation of Palestine holds the Zionist occupation and its prison authority fully responsible for the life of the imprisoned leader, Comrade Ahmad Sa'adat, and all prisoners in Nafha prison, following the attack on the prisoners by special forces of the occupation, who violently attacked sections in the prisons, sparking prisoners' resistance, and injured a number of prisoners, burning multiple prisoners' cells.
The conditions in Nafha prison are still burning, and this is expected to move to other prisons, especially Ramon and Beersheva after the insistence of the Palestinian political prisoners there that they will not remain silent about what is happening in Nafha.
The Front demanded that the International Committee of the Red Cross and international institutions act quickly to bring an end to the violent Zionist attacks on Palestinian prisoners in Nafha, which threatens to escalate dangerously in all prisons.