Sundiata Acoli, 83, Once Again Denied Parole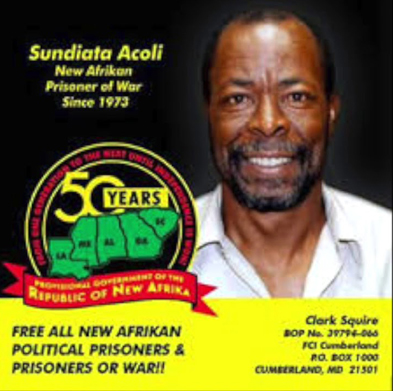 NYC Jericho received the following email from Sundiata on November 19, 2020:
Sundiata Acoli, one of the longest held political prisoners in the u.s. and the world, was denied parole again today. His case was sent to a 3-member panel, which means he will be given an extended hit outside the guidelines: (likely to be 10 to 30 years). Sundiata is a Black man, 83 years old and has already done 47 years straight in prison, with an amazingly positive record. Why is this man still in prison?
Future visiting is cancelled at FCI Cumberland, MD today until further notice due to Covid-19 cases blowing the roof off of the local county hospitals and spilling over into the hospital space of adjacent counties.
We need Justice, Equality and Freedom. Free them All!
Write to Sundiata: Sundiata Acoli (Squire), 39794-066, FCI Cumberland. P.O. Box 1000, Cumberland MD 21501.