Update and Fundraiser for Political Prisoner Seth Hayes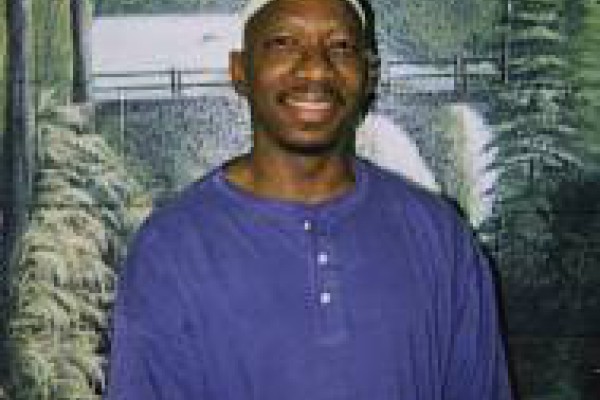 Thanks to everyone who has made calls and written letters for Seth. Seth wants his gratitude to be felt. It has made a difference in Seth's spirit and in the treatment he receives. Seth has long way to go for better health; for now he is in the process of treatment and tests, so we stand alongside him.
One main remaining concern is his diabetic diet, which they claim he will be receiving. DOCCS Health representative Koniegsmann and some others have been sued by inmates regarding the Control B diet which is not a diabetic diet (July, 2013). http://www.leagle.com/decision/In%20FDCO%2020131227820.
The reality is that he needs to come home after 42+ years of incarceration to actually fully regain his health. The poor diet, stressful conditions, continued harassment, and inadequate health care will never bring Seth to optimal health.
This is why we are asking people to donate funds for both Legal and Medical efforts to maintain his health for now and ultimately bring him home. To donate you can go to the Fund Razr https://fundrazr.com/campaigns/810a58 or send the money via check or money order payable to Nate Buckley, 438 Massachusetts Avenue, Buffalo, NY 14213.
Robert Seth Hayes is one of the longest held political prisoners in the US. After returning from the Vietnam War, Seth joined the Black Panther Party and was later imprisoned for his involvement in the struggle for Black Liberation.
Seth was sentenced to 25 years to life, which means after serving 25 years he is eligible for parole. Seth has now been locked in prison for 42 years and unjustly denied parole on 10 occasions. Seth has a large and loving family and supportive community who yearn for his release. Seth turns 67 this year and suffers from multiple chronic medical problems.
We are waging a campaign for Seth concerning his ailing health. With proper medical care, Seth's health issues could be under control, but the horribly inadequate health care during his incarceration places him at grave risk. The combination of repetitive parole denials and neglectful medical care equates to an extrajudicial death sentence for Seth.
In addition to struggling to receive medical care, Seth is also fighting for his constitutional rights at the parole board. Seth is a model prisoner and meets all criteria for release, yet has been repetitively denied parole for no other reason than "the serious nature of the original crime."
This essentially means that the Parole Board is taking it upon themselves to re-sentence Seth to life in prison without the possibility of parole. Seth is challenging this violation of his constitutional rights with a Habeas petition.
Seth needs our support. Please make a contribution to this campaign to win justice and freedom for a brother who has sacrificed so much for us all!
Write to Seth and let him know he is in our hearts and on our minds.
Robert Seth Hayes #74A2280 

Sullivan Correctional Facility

P.O. Box 116

Fallsburg, New York 12733-0116