Bowers, Veronza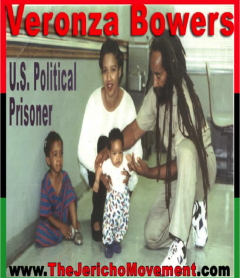 Contact Information
Prison Address
#35316-136--FCI Butner Medium II
P.O. Box 1500
United States


Birthday: February 4, 1946

Affiliation: Black Panther Party

Captured: Sept. 15th 1973: Life 

IN PRISON 50 YEARS
Veronza Bowers Jr. is an inmate at the Federal Medical Center in Butner, North Carolina. He is a former member of the Black Panther Party incarcerated in federal prison for over 46 years.
In the five decades of his confinement, Veronza has become a "model "prisoner. He is an author, musician, a student of Asian healing arts and has a strong interest in Buddhist meditation, as well as "hands-on" healing techniques which he practiced at the various facilities in which he has been incarcerated. Veronza is also an honorary elder of the Lompoc Tribe of Five Feathers, a Native American spiritual and cultural group. He is a mentor and founder of the All-Faith Meditation Group, a non-denominational spiritual organization devoted to healing meditation using the traditional Japanese shakuhachi flute, which he has been blowing for over 30 years. Veronza is a member of the International Shakuhachi Society.
In 1973, Veronza was convicted in the murder of a U.S. Park Ranger on the word of two government informers, both of whom received reduced sentences for other crimes by the Federal prosecutor's office. There were no eyewitnesses and no evidence independent of these informants to link him to the crime. The informants had all charges against them in this case dropped and one was given $10,000 by the government, according to the prosecutor's post-sentencing report.
Veronza has consistently proclaimed his innocence of the crime he never committed. Even at the expense of having his appeals for parole denied—for which an admission of guilt and contrition is virtually required—he insists on maintaining his innocence.
For more information: https://veronza.org/