Message from Dr. Mutulu Shakur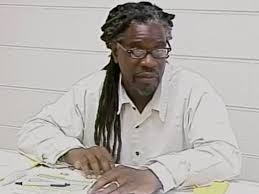 Message from Dr. Mutulu Shakur regarding clemency appeal: 
To all who have carried my burden in 2016 I'm humbly grateful. Allah knows it hasn't been easy. You've taken time of your lives and your family's. I don't know how I would come to this point without you. The struggle for freedom under any circumstances, is an arduous task and I do not take your sacrifices for granted. I am a product of our struggle and it goes without saying that I'm a flawed subject with contradictions still being struggled with. But because of you I have been able to hold on to our principles, resist temptation to compromise values and maintain a moral compass. To do otherwise would dishonor the many ultimate sacrifices made.
The task we are confronted with now is a historical one: It is the first time in the history of this country we have a black president with the power to grant pardons and clemencies. As far as our research reveals, not since the Civil War has a request for freedom been entertained for a subject that is considered to be a political prisoner of the struggles waged for civil rights and national liberation. We come to this point after exhausting every conceivable judicial and civil administrative remedy. Every issue that has been raised during the 31 years of this odyssey has been rejected by the judicial branch of every level, partnered with the manipulation of facts and denied the due process by government agencies. I come to you now for the only way, under these adverse conditions, to do as Pres. Obama suggested: "You got to make me do it".
I'm told, we have the Puerto Rican people leading by example for their political prisoner Oscar Lopez, with the submission of 145,000 signatures. The Native American struggle has submitted 100,000 signatures for Leonard Peltier, clearly showing a demand.
We understand that all things are not equal. My application could not have started collection until the last legal remedy was exhausted, which was Nov. 26. We are catching up, putting in real work, aiming high and going all out. Our team W some new, some experienced, some family, some young, and some vintage W you're getting right on down with it. I'm so proud of what we've done. As I said before, I'm somewhat flawed but you are my people and I'm all you got 
:). 
In this Kwanza period looking forward to 2017, we will live with the results, holding our heads high and pursuing what we know to be correct. Freedom is earned and not given and I thank you all for putting me in your lives and giving me the strength for whatever comes. I truly love you and I'm honored that you hold me in your hearts and push forward the objective of my freedom. Please take good care for your health and spiritual strength.
A more extensive analysis and project foresight will come in the beginning of the year. January 20th is the deadline at this stage of the struggle.
Strong Kwanza. 

Mud and Water, 

Mutulu

_____________________________________________

Sign the letter urging clemency here

https://campaigns.organizefor.org/petitions/grant-mutulu-shakur-executive-clemency